If using Adobe's Creative
Suite software:
Please download our PDF settings and
import them into your application.
Installing the PDF Preset:
Once the presets are downloaded, open your adobe application, click "Edit" in the top menu, then select "Adobe PDF Presets".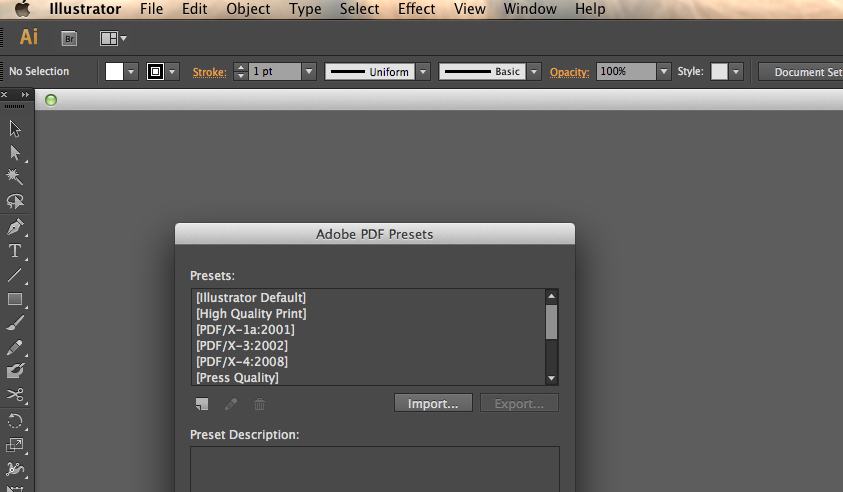 Now click the import button and browse to the file you downloaded. Our settings will now be available when you export your file as a PDF.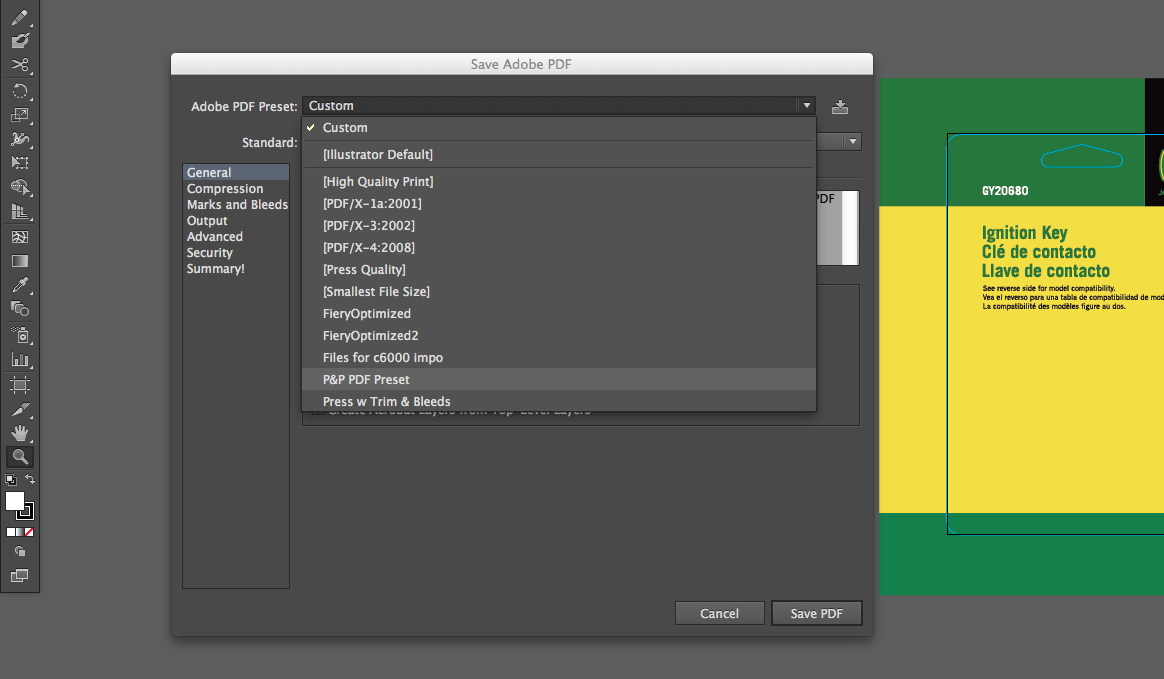 If using other software to generate your PDF:
• Set output resolution to 2400 dpi.
• Embed all fonts or convert them to outlines.
• If downsampling is used, be sure it is set for at least 300 ppi for
your color and grayscale images and 1200 ppi for monochromatic images.
• Make sure your color mode is set to CMYK.
• Turn on bleed and trim marks.
• Set your bleed amount to .125″ (1/8″).
• Set your trim mark offset to .125″ (1/8″).